Newest, beautiful, single women now added for week of Wednesday, 27 September, 2023 - Tuesday, 3 October, 2023
Your opportunities here are truly worldwide. Explore our site deeply to see how you can realize that!
Dating Culture of Ukraine
Ukraine is not only known for its historic and beautiful tourist attractions. It is also known for its beautiful women and Ukraine singles. As with other cultures, Ukraine has dating cultures that men need to know before dating a woman from Ukraine. If you are unsure of what to expect from your first meeting, a dating agency in Ukraine can definitely help you get through the awkward stage of meeting that beautiful lady and help you get to know her better.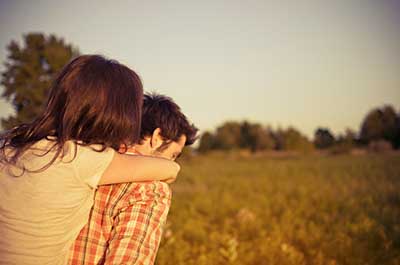 Women from Ukraine are known to be submissive to men. They tend to be more warm-hearted and accepting of their partner once they get to know the person better. This makes Ukraine women a tad laid back when it comes to dating. They prefer memorable dates than the more luxurious ones. For the women of Ukraine, it is more important to get to know their date than the venue, though of course, it would be more advantageous if the date takes place in a romantic environment.
A good upbringing has made Ukraine women the perfect women to date --- and eventually marry, should everything lead to it. Before dating that perfect Ukraine woman, it is important to note that everything has to be planned out beforehand. The men are usually the ones to initiate the date, though at times, a Ukrainian woman can invite a man discreetly. Flowers and a good set of clothes will definitely impress that beautiful lady. Once everything is planned out, punctuality should also be taken into account. It is, therefore, unimpressive to keep the lady waiting during the date.
Once everything is said and done, as important as the start of the date is, ending the date should be considered to be just as important. Make sure that she feels comfortable with you and before you say your goodbyes, always be a gentleman and walk her to her door.
Commitment with Beautiful Ukraine Women
Commitment is an important part of dating, no matter where you are in the world. For women in Ukraine, it is a stepping stone towards the road to marriage. A commitment does not necessarily mean you will do everything and anything for that woman, and any marriage agency in Kiev can attest to that. For Ukraine women, loyalty is more than what is needed to keep a commitment as it is part of the culture of Ukraine.
Open up and make her feel special. Ukraine women are naturally family-centered and will love that sensitive side of you. Making her feel that you want her as part of your family will surely give her a sense of security and will make it easier for you to get to know her better as she will gradually lower all her walls.
Date Ideas in Ukraine
Planning out that perfect date can be a hassle if you don't know what you are getting yourself into. Should you plan a date soon, these dating ideas will definitely help.
Discreet is Better than Luxury

It is not necessary to be as luxurious on your dates when you go out with a Ukraine woman. Take her for a walk through the city or ride a romantic horse-drawn carriage. Romantic walks will set the mood for that perfect date.

Stroll through the Beach

Nothing is more romantic than a stroll through the beach, especially when you are somewhere in Odessa. As Odessa is a known port city, there shouldn't be a shortage of beaches you can stroll through. The serene environment of the beaches is sure to make any date memorable and romantic.

Take it Easy, Drink Coffee

As with other developing countries, Ukraine has its share of Cafes and coffee shops that will give your date that family vibe. A coffee date may be simple, but it is the perfect opportunity to know each other better as nothing beats a good old-fashioned conversation, especially when there is coffee.

Take a Boat Ride

Speaking of romantic dates, nothing beats a boat ride through the Dnieper River in Kiev. The Dnieper River is one of the major rivers in Europe and passes Ukraine on its Eastern side. A boat ride through the Dnieper river will give you a glimpse of Ukraine's sights and sounds and is definitely a great romantic getaway.
Going out on a date is as simple as you think it should be. All you really need is self-confidence and the willingness to learn more about women in Ukraine. If you start your dating journey now, you might just meet the right woman that will best suit you.
There is no shortage of international marriage agencies in the world, and UkraineDatingAgency.com is one of the best in the field. Take a look at our dating ideas and be amazed at the results. You will surely get that Ukraine woman you've always dreamed of dating. You can visit our site and learn more about Ukraine's culture. Join us and learn more about how to meet Ukraine women.
Newest, beautiful, single women now added for week of Wednesday, 27 September, 2023 - Tuesday, 3 October, 2023
You have to meet the women to marry them! What other international dating site offers you numerous opportunities to do that?