Newest, beautiful, single women now added for week of Wednesday, 27 September, 2023 - Tuesday, 3 October, 2023
Your opportunities here are truly worldwide. Explore our site deeply to see how you can realize that!
Dating a Ukrainian Woman | Right Questions to Ask
The first date is the first stage in getting to know someone. You may have experienced dating before, and you know that asking a lot of questions happens during the first date. You may have also experienced dating a woman from your country before, and it was not hard for you to understand which questions to ask and which ones to forget since you are familiar with your culture.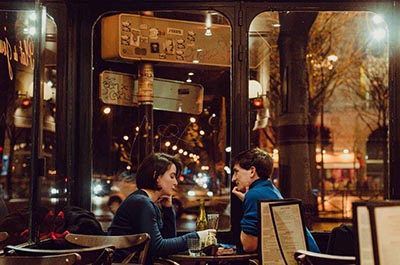 Now, since you are on this page, you are surely looking forward to dating Ukraine ladies, which may be a new thing for you. You are now probably looking for ways on how to meet Ukraine women and wondering how you should approach them. You are probably feeling that same feeling you had before when you were about to go on your first date, or maybe you are feeling worse this time since you are thinking of dating a Ukrainian woman, a sought-after bride by most foreign men and someone who has been raised in a different culture than yours. To help you get through the Ukrainian dating culture, you must first know which questions are appropriate to ask when dating a Ukrainian woman.
Asking questions during a date opens windows of opportunities. This is how you can find out if you are compatible with each other and if you should go out again. This also can make you lose your chances of being with her again or, worse, even just being friends with her. You can, however, avoid the latter from happening. We have prepared for you the right questions to ask when dating single Ukraine ladies.
What do you like to do in your free time?

This question can tell you a lot of things about her (without really asking her to tell you a lot of things about her) during the first date. Her answers can tell you if she is a person who enjoys indoors more or prefers the outdoors. This is a good way to find out if you have something in common, such as your favorite books, movies, sports, music, or artists. You can get to know if she can sing or play a musical instrument or even learn what her weird talents are! This can also give her a clue that you are also interested in the things she enjoys and not just about her career.

What is the best meal or drink you have ever had?

You can gain a lot of information from her answers to this question. Of course, we all have tasted food or drinks that were so delicious they were so unforgettable. Based on her answers, you can tell what kind of food she prefers. Could it be European? Asian? Raw steak or well done? Or could she be vegan? This question can also give you an idea if she can cook or if she is a wine connoisseur or, even better, if she is both!

What would be the best city to live in?

Ukraine girls may mention the Ukrainian cities that are some of the reasons why you should visit Ukraine, like Kiev or Odessa. She may prefer her hometown and tell you what it is like growing up there, which is good since she is going to tell you more about her life. But she may also tell you about other cities, maybe some places in America or your hometown. Her answers can give you an idea if she travels a lot and likes to explore other places and different cultures and traditions. She may even mention the city you also like to live in. That is going to be something else in common or maybe a hint that you can live together in the future.
Of course, you can ask follow-up questions, which can make the conversation more spontaneous. If during your date you observe she knows a lot of things or can think outside the box, you can also ask questions like "what is the most interesting thing you know or have read?" or "if you never had to sleep, would you do with your time?" Her answers can surprise you.
Questions to Avoid Asking
Conversations can make or break your chances of marrying a Ukrainian woman. And these conversations begin with inappropriate questions. Remember, there are some things that you do not need to ask or even think about.
Never ask her how much money she makes. It is okay to ask about what she does, but to ask about her salary is a no-no. Doing so is an act of intrusion and will make you look like you show more interest in money.
Compliment her beauty and how impressive she is, but never ask her why she is still single. It may seem to her that there is something wrong with being single. You may mean well, but she may take it the wrong way, so just avoid the thought.
Dating a Ukrainian woman is a chance of a lifetime, and you may find it flattering that you finally have that chance, but never, no matter how much she shows interest in you, ask her if she likes you. This question can make you look like you lack self-confidence and in need of constant reassurance, which is a big turnoff.
If you have been dreaming of dating a Ukrainian woman and, eventually, getting married to one, make sure you have prepared yourself once you meet her in our romance tours. If you sign up with Ukraine Dating Agency, a professional matchmaker will be at your service and will help you make your dreams come true.
Newest, beautiful, single women now added for week of Wednesday, 27 September, 2023 - Tuesday, 3 October, 2023
You have to meet the women to marry them! What other international dating site offers you numerous opportunities to do that?