Newest, beautiful, single women now added for week of Wednesday, 6 December, 2023 - Tuesday, 12 December, 2023
Your opportunities here are truly worldwide. Explore our site deeply to see how you can realize that!
Marriage Culture of Ukraine
Traditions and culture give people their unique identity. This is why learning about the marriage culture of the person you want to marry is just as important as the marriage itself. Ukraine marriage culture is no different. What may seem out of the ordinary and strange to some is actually an important part of another's culture and traditions.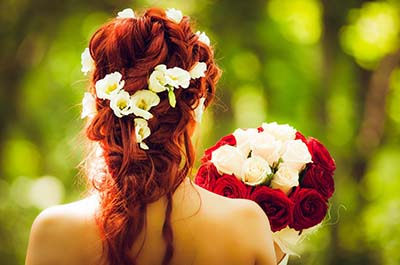 According to most Ukraine dating marriage agency, women in Ukraine look forward to being able to experience these traditions with the man they want to spend their lifetime with. This goes to show how deep-rooted Ukrainian traditions are and how a Ukrainian woman respects them.
Here are some things you need to know about the marriage culture of Ukraine:
In a married couple's life, it is the man's duty to support his family. This may seem commonplace even in other countries, but this is an important part of Ukraine's culture and is adhered by most, if not all Ukrainians.
A Ukrainian woman, once married, takes care of her family. By giving her family emotional support, a Ukrainian woman is able to keep the family environment happy and peaceful. In addition, she takes care of any household chores and keeps the house clean for her family. In a Ukrainian marriage, it is not surprising to see a woman only do roles for women and a man to do only roles for men whereas, in other western countries, more women are asking for equality and are taking in roles that men are expected to do.
A married couple is expected to stay loyal and committed to each other after marriage. This holds true even to other cultures. The respect that binds a family together is based on the commitment that both the husband and the wife is able to give to each other. A happy marriage lasts because both parties are committed, and this is the same when it comes to marriage in Ukraine.
It doesn't take much effort to know that family is the most important part of a Ukrainian's life. These traditions are what gives them their unique identity according to most international marriage agencies.
Why You Should Marry a Ukrainian Woman
When a person marries another, they are bound by their vows when they are married. This is why it is important to make sure that you are going to marry the person who you think is best suited for you and will compliment you in every way.
A Ukrainian woman has all the qualities that men are mostly looking for. From their looks to their disposition, Ukrainian women have the qualities that are ideal for marriage. Here are a few reasons why you should marry a Ukrainian woman:
Naturally Kind

Ukrainian women are naturally kind as they grow up with good upbringing. They are loving to their family and will always do their best to make sure they are happy. Ukrainian women are known to be warm-hearted once they get to know the person better.

Loyal and Committed

As part of Ukrainian culture, men and women are expected to remain loyal to their life partners. This is important because a Ukrainian family revolves around trust and respect. A Ukrainian woman is expected to stay committed and to love her husband for as long as their marriage stands.

Family Centered

Most Ukrainian women are family centered. They find happiness in their family and will do what is expected of her as a wife. Because of this, women from Ukraine are ideal for marriage.

Submissive

Men sometimes get intimidated by tough women. This is because most men want to be seen as the one wearing the pants in the family. In Ukrainian culture, this is also true. Most women find it ideal for them to play the role of a wife: cleaning the house, cooking for the family, taking care of family members, etc.

Beautiful

It's not hard to see why Ukrainian women are considered one of the most beautiful in the world. With their Russian roots, their unique looks stand out from any crowd. They are slender, tall, and have a sense of elegance that never fails to turn heads.

Smart and Intelligent

Ukrainians are well educated. They value education as much as other people from other countries do. Some even study abroad to pursue their need for knowledge. It is not surprising why it is more ideal to choose Ukrainian women because of their intelligence.
These are only some of the qualities that make Ukrainian women the ideal brides. You can find out more on single Ukrainian ladies on our site or visit a Ukrainian marriage agency.
If you are seeking for the perfect Ukraine singles, join us now and be prepared to meet Ukranian women who might just be the right one for you!
Newest, beautiful, single women now added for week of Wednesday, 6 December, 2023 - Tuesday, 12 December, 2023
You have to meet the women to marry them! What other international dating site offers you numerous opportunities to do that?