Newest, beautiful, single women now added for week of Wednesday, 27 September, 2023 - Tuesday, 3 October, 2023
Your opportunities here are truly worldwide. Explore our site deeply to see how you can realize that!
The Importance of Your Ukraine Travel Itinerary
When you are traveling somewhere abroad, it is always important to make sure that you are prepared for the trip and that you know where you will go to avoid miscalculations with your budget or your supplies. Traveling to Ukraine is no exception. If you look at the map of Ukraine, you will realize that it is a big country and that there are lots of cities that you can visit. This is why a Ukraine travel itinerary is important.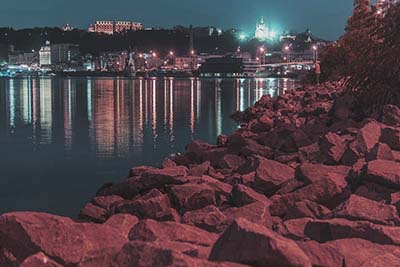 Having the itinerary handy will save you time and money by being able to plan ahead and avoid unexpected expenses. This will also make your trip to Ukraine more enjoyable whether you are traveling alone or with your loved ones.
Ukraine Travel Guide for a Hassle-Free Trip
Traveling to an unfamiliar place can be such a hassle. What is supposed to be an enjoyable vacation for the whole family can easily become a terrible experience if not planned right. This is why a travel itinerary is an essential part of your travel needs.
This Ukraine travel guide will help you get around Ukraine without worry. 10 days in Ukraine is certainly not enough to tour the whole country, but no matter how short your stay is, all you really need is yourself and a thirst for adventure to make the most out of your trip. Here is an itinerary of places for when you visit Ukraine:
Kiev

As your first stop, it is recommended that you visit Kiev. Kiev is the capital of Ukraine and is the center of Ukraine tourism --- given that most parts of the country can be accessed through Kiev. It is located in the north-central part of the country and is considered the most populous city of Ukraine. Here, you can see the Verkhovna Rada, the center of the Ukrainian Parliament. Another prominent feature that you can see in Kiev is the Kiev Monastery of the Caves. The monastery, also known as Kiev Pechersk Lavra, is an Orthodox Christian Monastery built in 1051 and is considered a UNESCO World Heritage Site.

For food, you can test your palette at Pervak Restaurant in Kiev. Boasting its traditional Ukrainian ambiance, Pervak is also known for their good food at reasonable prices.

Odessa

Next stop, Odessa. Whether you take a plane, a bus, a train, or a shuttle, getting to Odessa from Kiev should be a breeze. The port city of Odessa is known for its beaches and 19th-century architecture. It is where you can find the Odessa Opera and Ballet Theater which is the oldest theater in Ukraine, constructed in 1873 by Fellner & Helmer and opened in 1887. The famous Potemkin Stairs, which is a giant staircase, can also be seen in Odessa. From the sea, the staircase leads up to the entrance to the city.

Kharkiv

Kharkiv, which was the former capital of Ukraine, is home to Shevchenko Park. The park features beautiful botanical gardens that you can't see anywhere else in the country. The vast array of flowers sprawled across the gardens is certainly a sight to behold! Heading southwest, you will see the Annunciation Cathedral. The Neo-Byzantine Orthodox Church is known for its 80-meter-tall bell tower that was designed by a local architect named Mikhail Lovtsov.

L'viv

If you want to plan a trip to Ukraine, L'viv should be in one of your stops. Located in the western part of Ukraine, L'viv boasts its mixture of Polish and Austro-Hungarian architecture. Traveling to L'viv is like taking a time machine to the past with its majestic castles and cathedrals. You can also take a tour of the Kryvche Crystal Cave which is known for its beautiful crystal formations.

Luhansk

Formerly known as the Industrial Capital of Ukraine, Luhansk sits in the eastern part of the country. The Chernobyl Memorial that was built in tribute to the victims of the nuclear accident is located in the Red Square of the city which imitates Russia's famous Red Square. Christian cathedrals are also present in the area for you to visit. The Heroes Square also stands in the city which honors the soldiers who fought and died in The Great Patriotic War from 1941 to 1945.

Chernivtsi

The Chernivtsi National University is found in the city of Chernivtsi. It features a familiar Romanesque and Byzantine style of architecture. Along with its old architecture, the city is also known for its art exhibits. Among its known museums is the Chernivtsi Museum of Art which features 17th to 20th-century works of art.
Whether your plan to stay is long or short, you can never go wrong with Ukraine. The well-preserved architecture from the olden days is nothing short of a memorable vacation. From its regal 11th century castles to its sprawling gardens, to its historic places that are forever etched in the country's history, Ukraine should always be in your list of places to visit. Take our travel tips and earn yourself that awesome vacation you have always dreamed of.
Newest, beautiful, single women now added for week of Wednesday, 27 September, 2023 - Tuesday, 3 October, 2023
You have to meet the women to marry them! What other international dating site offers you numerous opportunities to do that?